Your spirit may feel as young and spry as ever, but your body will give you away by showing signs of aging.  At Fountain of You medical spa, located in both Melbourne, FL and Merritt Island, FL, we are experts at combating the signs of aging.  If you are ready to take up the gauntlet and fight back, then read on to see what we have to offer.
1. Sign of Aging Hands
Your hands will show your age even if your face doesn't.  In fact, if you can't tell from a person's face how old they are, glance at their hands!  Are there age spots, protruding veins, or do they appear "bony?"  These are all signs of aging.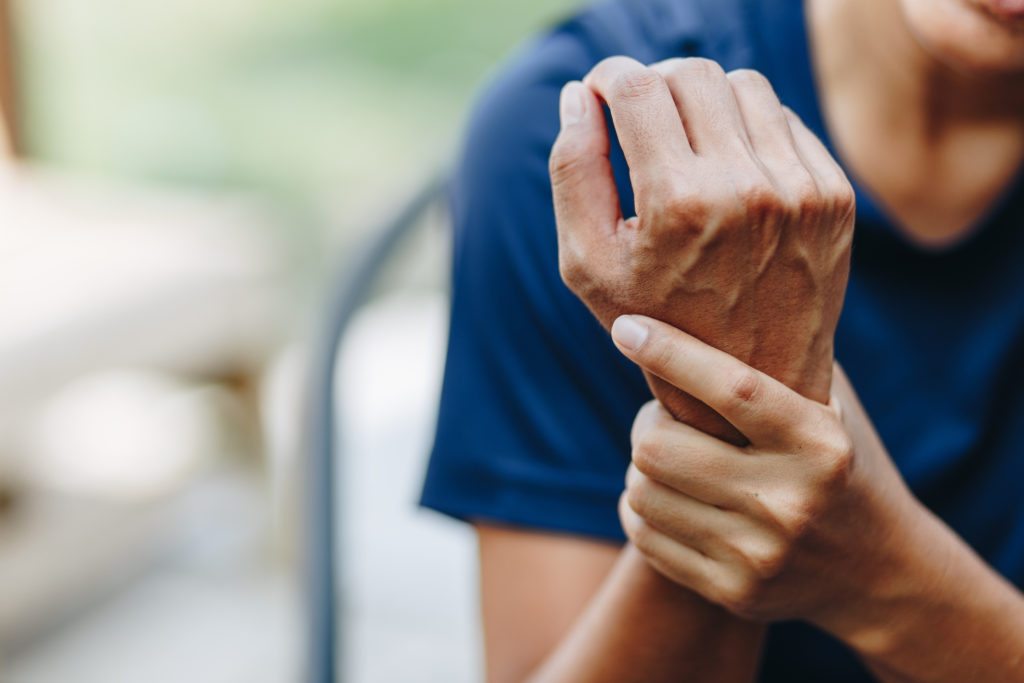 But, take heart!  With Radiesse, your hands can look younger than they have in years.  Radiesse is a calcium-based filler that can be used to restore volume loss in the hands.  It is the first and only FDA-approved filler to treat volume loss in hands.  Radiesse is mixed with lidocaine to reduce pain.  The procedure does not take long.  The effects are immediate.  Radiesse stimulates the body to produce collagen which helps the results last longer than many fillers – up to a year!
Your hands no longer have to betray your age!
2. Signs of Aging Eyes
Your eyes may still hold the same sparkle they always have, but years of squinting, smiling, and sun damage have likely caused lines around your eyes that didn't use to exist.  Your eyes may even appear to have a "hollow" under them.  There are a couple of different fillers that can be used to refresh your eye area.
Restylane for Eyes
Restylane is a line of fillers that meet different needs.  Dr. Zipper will guide you to the right product for you.  She may even recommend one Restylane product for the lines around your eyes and a different Restylane product for the hollows under your eyes.
Sculptra for Eyes
Sculptra is another filler that can be safely used around the eyes.  It stimulates your body's own collagen production which allows results that can last over two years!
3. Aging Signs of Neck & Chin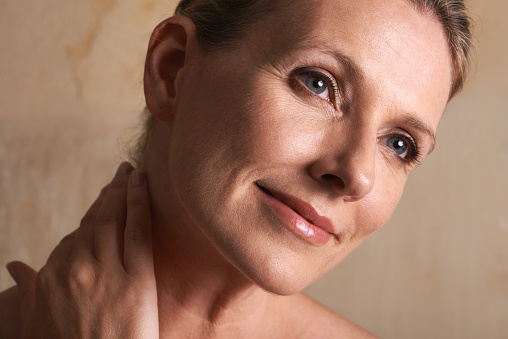 As a child, you may have been baffled by the loose skin hanging under adults' chins, somewhat resembling the "gobbler" of a turkey.  Now you are at the age when you see the early signs that you might be joining the flock!
This isn't inevitable, however.  Kybella is the only FDA-approved injectable that eliminates fat cells under the chin PERMANENTLY!  Kybella breaks down and destroys dietary fat cells.  The number of treatments will vary individually, but each treatment generally takes under 20 minutes.  Even if it requires a few treatments, that is a small amount of time to get rid of that double chin!
4. Cheeks
This one might surprise you.  You might think that round cheeks make you look chubby, but thin, gaunt cheeks can make your face look aged.  Rounder cheeks will simply give you a more youthful appearance.  Think about it this way…when you look back at pictures and your face was full and glowing in your youth, it didn't look chubby.  Maybe you have even purposefully lost weight, but you have noticed that along with the weight loss, your face seems to have aged.  This is because of the loss of volume in your cheeks.
But, you don't have to gain the weight back to regain that youthful look.  Radiesse can do the job for you!  Radiesse is a volumizing filler that will add the fullness your cheeks need to give your face its youthful appearance again!
Choose Fountain of You for All Your Anti-Aging Needs
Fountain of You has two locations to serve you – Melbourne and Merritt Island.  We are a boutique med spa with a variety of anti-aging services to meet your needs!  Under the expert guidance of Dr. Kim Zipper, our team of nurses and aestheticians provide excellent care, combining professionalism with compassion.  With all of the above-mentioned fillers, plus a variety of facials, laser hair removal services, and diet and fitness guidance, we are here to support and encourage you on your wellness and anti-aging journey.  At Fountain of You, you have a whole team on your side!  We look forward to serving you!