Botox is an injectable dermal filler used to relax muscles where wrinkles have formed. If you thought that Botox injection was only for forehead wrinkles, then you might be surprised. Fountain of You is a med spa in Melbourne, FL offering a wide variety of dermal fillers including Botox. As Botox specialists and diamond-level injectors, we are here to let you know other ways Botox can help you look younger and feel healthier.
3 Reasons to Get Botox Injection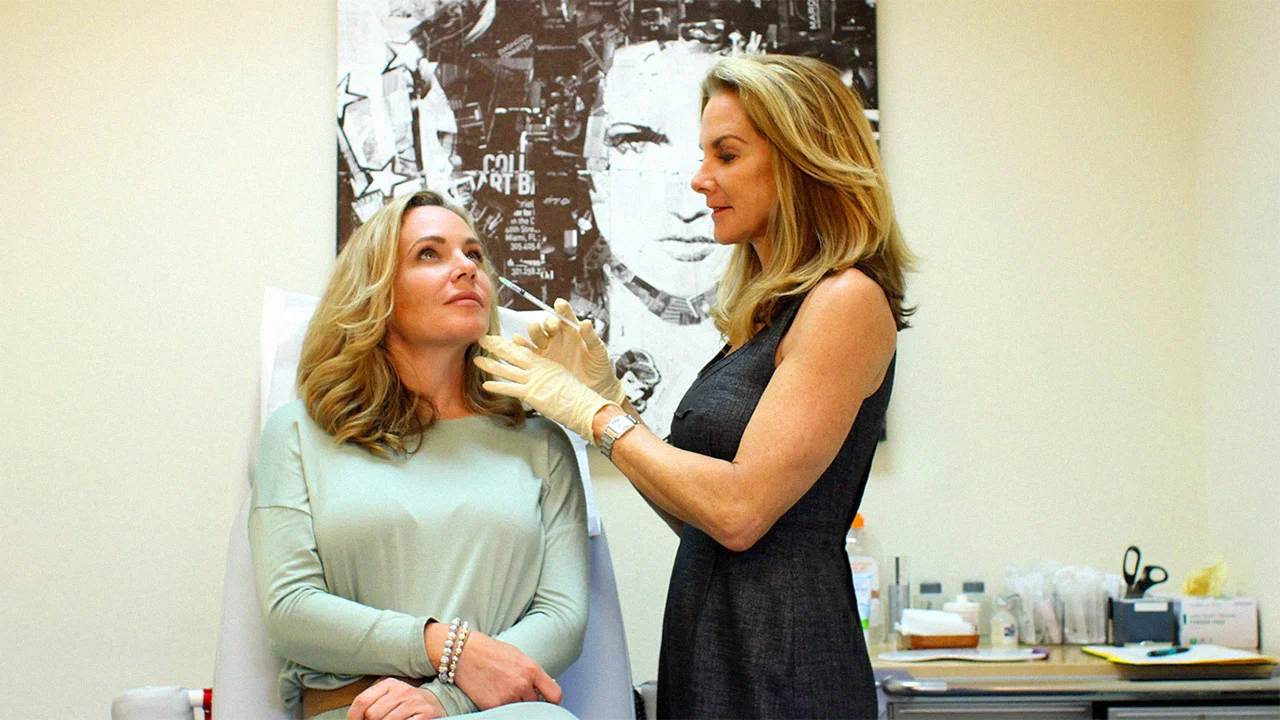 1. Filling in Wrinkles
Filling in frown lines and forehead wrinkles is the most well-known use of Botox. Botox is a cosmetic injection that temporarily relaxes the muscles that cause wrinkles in the face and neck.  You will achieve very fast results giving you a youthful appearance that lasts months!  If you have frown lines, laugh lines, lines around your mouth, or lines (aka bands) on your neck, then Botox may be the answer you have been seeking.
2. Non-surgical Brow Lift
The best, non-surgical way to achieve a brow lift is using Botox, or dermal fillers such as Bellafill, Juvederm, Restylane, Radiesse, and Sculptra. At Fountain of You, we are experts at this brow lift procedure. We use Botox injections to smooth fine lines and wrinkles by relaxing underlying muscles. This procedure lifts the brow and opens the eyes which lend to a more youthful, "bright-eyed and bushy-tailed" appearance.
3. Medical Issues
You may have always associated Botox with cosmetic purposes, but it was originally approved by the FDA to treat certain medical conditions like excessive sweating and migraines. It is still used for these purposes.
If looking younger, brightening your eyes, or addressing certain, specific medical issues is something that you have been contemplating, then we encourage you to book an appointment with us at Fountain of You.
Choosing Botox Injection Treatment
We understand that having any procedure for the first time can be intimidating or scary. It is imperative that you receive Botox from a highly trained botox cosmetic specialist.
This is why a medspa such as Fountain of You is a stellar choice! Our caring, compassionate team works with each customer to come up with a plan designed for them. As a boutique-style med spa, we treat each patient as an individual.  There is no "one-size-fits-all" in our office.  You are unique, and you will be treated as such!
We aim to make each person that walks through our doors feel comfortable and safe. Botox may be new to you, but we are experts at administering it. Our aestheticians will take good care of you.
Botox at Fountain of You in Melbourne, FL
Kim Zipper has performed over 2,000 Botox injections annually, making her a diamond-level injector for Botox injections. The nurse practitioners at Fountain of You have also achieved a diamond-level injector status. We are confident that you will be pleased with your results, as well as with your experience with us!
Fountain of You Medical Spa is located in Melbourne, FL under the supervision of a fellowship-trainer physician Dr. Kim Zipper M.D. We also recently opened a boutique med spa store in Merritt Island, FL.