Chemical Peels – Melbourne FL
What is a TCA Medical Peel?
Trichloroacetic Acid (TCA) Medical Peel is a chemical peel that works by eliminating the top layers of skin so new, undamaged skin can emerge. This type of skin resurfacing is tried and true, and has been a popular chemical peel for many years. One of the unique things about a TCA medical peel is that the concentration of chemicals can be adjusted to create a shallow, medium, or deep chemical peel. The strength of the TCA solution depends on how deep of a peel suits each client's aesthetic goals. This is a great way to rejuvenate the skin's appearance and fight signs of aging, and is used to improve and treat the following:
Sun damaged skin
Acne scars
Pigmentation
Discoloration
Clogged pores
Dark spots/freckles
How is a TCA Medical Peel Performed?
This type of chemical peel can be applied to the face, neck, chest, hands, arms and legs. After prepping the skin, the TCA solution is applied to the desired areas by a trained aesthetician. The solution is left on the skin for several minutes and then is neutralized. The aesthetician then gently cleans the area and applies ointment to help speed along the healing process, and post care instructions are given. The process only takes about 15-30 minutes. After 2-3 days, the skin will temporarily darken and start to peel, which generally lasts between 3-5 days depending on the depth of the peel. After the skin stops peeling the results become apparent; the skin will appear younger, firmer, and more even in pigment and texture. TCA medical peels are stronger more effective than other types of chemical peels like glycolic and lactic acid chemical peels, and TCA medical peels usually produce better results.
It is important to have an experienced aesthetician perform your TCA medical peel since it requires the correct mixture of chemicals and careful application. At Fountain of You in Melbourne, FL, we offer a variety of chemical peels and our experienced and qualified staff will guide you through the process with ease. If you are in Brevard County and want to achieve firmer, smoother skin or get rid of fine lines and dark spots, you could be a good candidate for a TCA medical peel. Contact us today to schedule your complimentary consultation.
Our aesthetician offers a complete line of medical chemical peels that provide a less aggressive skin peel than a laser peel but without the associated downtime. She will do an analysis of your skin to determine the peel that is the best for your skin type and problem.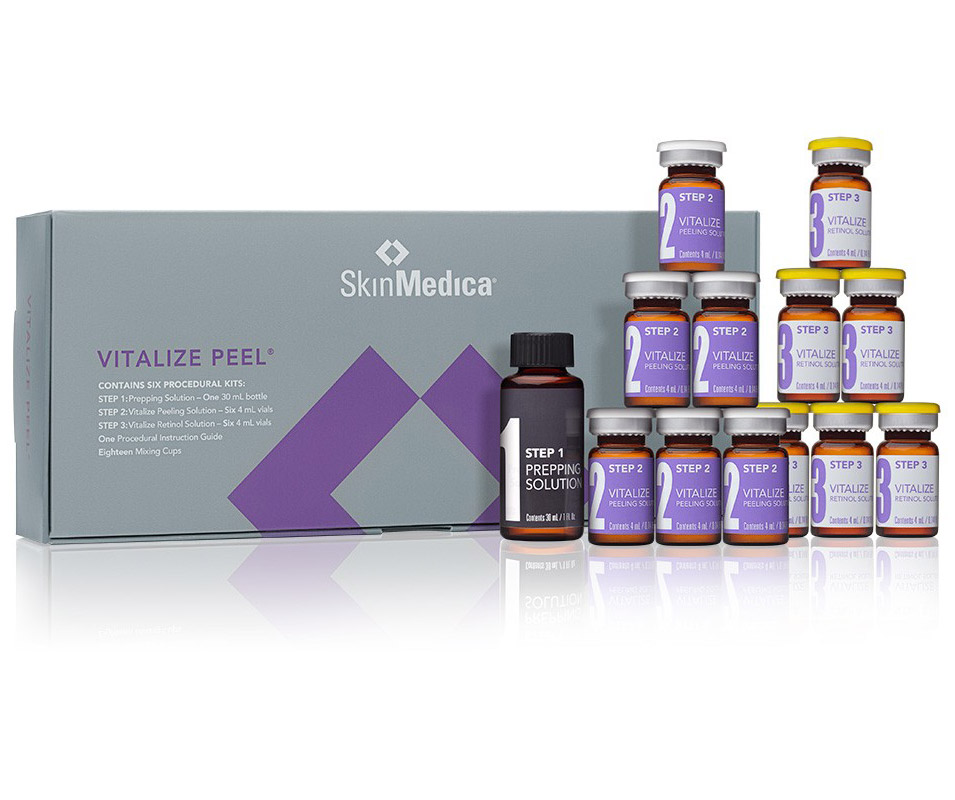 Vitalize Peel
Vita-Peel helps fight the effects of time, improves skin texture, fine lines and delivers a more youthful appearance. See noticeable results after just one peel and compelling results after three to six peels.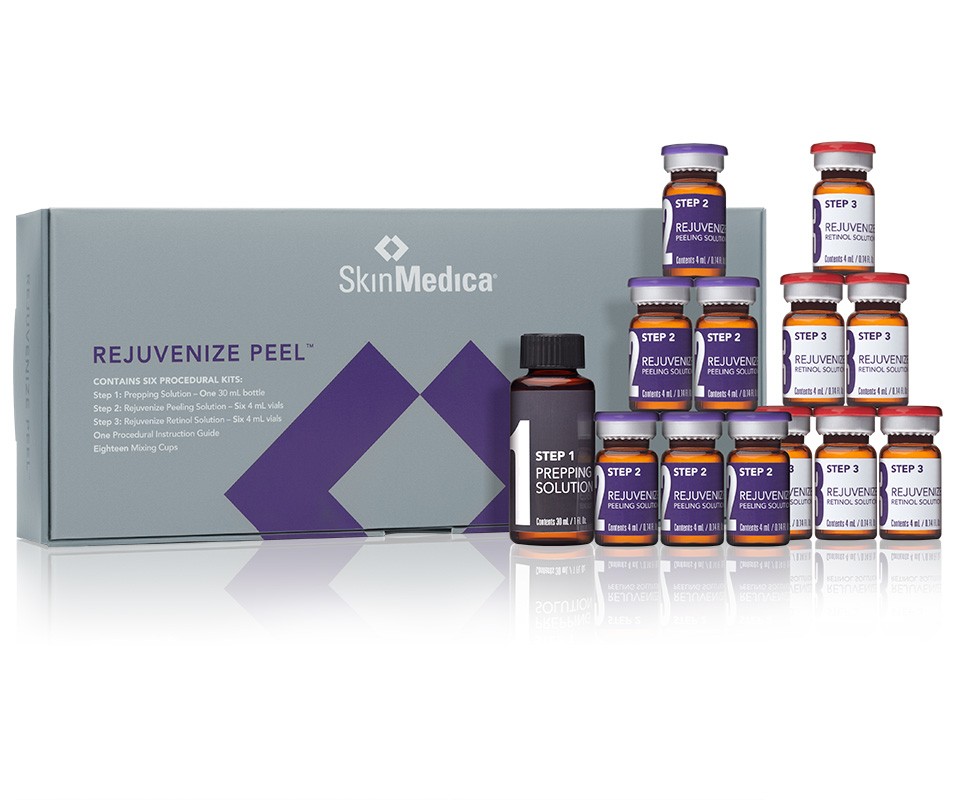 Rejuvenize Peel
Rejuvenize Peel is an advanced formulation of peeling agents, with a built-in anti-irritant and penetration enhancer that provides controlled exfoliation of the uppermost damaged layers of the skin to reveal fresher and healthier skin. Provides predictable results with minimal down time.